Online Reputation Management and Repair Services.(ORM)
Online Reputation Management and Repair Services, (ORM)
We offer 4 standard packages below to give you an idea of investment levels for (ORM) repair services. Once we have a consultation with one of our ORM specialists, our services are quoted custom for each client.

Sign up for a complimentary consultation at the bottom of this page.
ORM services are targeted at C-Level executives, lawyers, journalists, politicians, high net worth individuals or businesses with damaging on line reputation managment

situations

.
Over 1,000+ Successful Client Projects Delivered Mastery In Over 73 Industries
Specializing In Page 1 Control Since 2010
Featured Clients Who Trust Our Reputation Marketing Services
Our Most Popular Reputation Programs
REPUTATION SERVICES
GOOD CITIZEN
CONTROL FREAK
DEADBOLT 360
THE FIREWALL
Search Pages Repaired
1
2
3
4
Negative Listings (Appx)
1
2
4
6
Month-by-Month Service
YES
YES
YES
YES
ASSET CREATION & OPTIMIZATION
Primary Websites
1
2
3
Web 2.0 Sites
5
10
15
20
Business Properties
2
4
8
16
Professional Profiles
2
4
6
12
Social Media Profiles
2
4
6
12
Media Publications
1
2
3
BUSINESS OPTIMIZATION
Business Location Verification
1
2
3
Business Listing Citations
30
60
120
IMAGE REPUTATION CONTROL
Images Repaired
1
3
6
Image Creation
15
30
45
Image Optimization
15
30
45
Image SEO
YES
YES
YES
MONTHLY CONTENT MARKETING
Press Release Writing
1
2
3
Press Distribution Platforms
20
40
80
Article Writing
5
10
15
20
Article Posting & Syndication Sites
15
30
60
120
Blog Writing
1
2
3
4
Blog Post Syndication
15
30
60
120
Social Media Strategy
INCLUDED
INCLUDED
INCLUDED
Social Media Posting
1
2
4
ASSET PROMOTION
Facebook Resharing
50
100
200
400
Twitter Announcements
50
100
200
400
Pinterest Pins
20
40
80
160
Google+ Shares
5
10
20
40
Inbound Linking
2,000
4,000
6,000
8,000
Press Citations
3
6
9
Blogger Linking
10
40
70
110
Article Linking
25
50
100
200
Negotiated Industry Links
5
15
45
Scholar Sites (.edu)
5
10
20
30
International Citations
20
35
50
65
3 Tiered Linking (*Proprietary)
INCLUDED
INCLUDED
INCLUDED
INCLUDED
Link Discovery Acceleration
Moderate
Expedited
High Speed
Turbo Boost
CAMPAIGN REPORTING
Full Logs of Work
YES
YES
YES
YES
Progress Updates
YES
YES
YES
YES
Search Page Screenshots
YES
YES
YES
YES
Asset Ownership Handoff
YES
YES
YES
Linking Analytics
YES
YES
YES
YES
Next Steps
YES
YES
YES
YES
MONTHLY INVESTMENT

$970

$1570

$2970

$4470
ORM repair services are needed where damaging Social Media,interviews, video posts, Google, Bing and Yahoo Page 1, 2 and 3 results can be suppressed into search engines by using positive posts, content to replace as we drive it from the fron of social networks feed and search pages, the damaging report, scam report, bad or scathing review content ao deep into the search engines is based on the number of keywords, example your name or your business name is considered one keyword.
What is Online Reputation Management?
Negative feedback, false allegations, and derogatory reviews on blog posts, high traffic forums, and testimonials can put you out of business. Reputation management service will respond to negative posts and comments in a systematic way to remove them from the web using various strategies. Ground up reputation management is absolutely necessary to save your brand from being permanently tarnished. Loss of online traffic is only a part of a bigger consequence that majorly implies low conversion rates and eventually, bad business. In other words, all your SEO and link building efforts will go in vain if you do not consider redeeming your online reputation first. Potential leads will look for other service providers in your industry to buy services and products which you are capable of selling.
Who Needs Our Reputation Management Service?
Have you been a victim of negative scams, mortgage or other fraud allegations and or online listings or reports, etc. or other damaging allegations online? There are two routes, first getting the content suppressed deep into search engines, the second route or alternative is the legal route where we use our small set of contracted lawyers, this route is very expensive, and we only recommend it if the attorney states they can get the damaging content, review etc removed.
Are bad reviews about your products, services, and company strewed all over the internet?
Is your website visitor count reducing drastically without any reason known to you?
Then you are in need of Charlotte Social 360's Reputation Management and Repair service. Our service is the solution to all of the above problems. We offer lasting reputation management solutions because we understand clearly how search engines operate. We also know how to tap the potential of various strategies to remove the negative reputation from the internet and create a positive image for your business, brands and or high profile individuals. Get in touch with our On-Line Reputation Managements and repair services consultants for a complimentary reputation consultation.
Charlotte Social 360's Online Reputation Management & Repair Service
Don't worry! Charlotte Social 360 can help you reclaim your online reputation. We have a large team of reputation management experts and SEO professionals that can effectively help you rebuild your reputation. Charlotte Social 360 offers highly specialized reputation management service that has helped several large companies, brands, and high profile individuals restore their image and business online. Charlotte Social 360's reputation management solutions include pushing down negative comments from top ten results to improve your brand image. Top featuring negative feedback will only develop mistrust among visitors with respect to your services. This is simply too much to risk without good reputation management.
No Contracts: Month by Month Services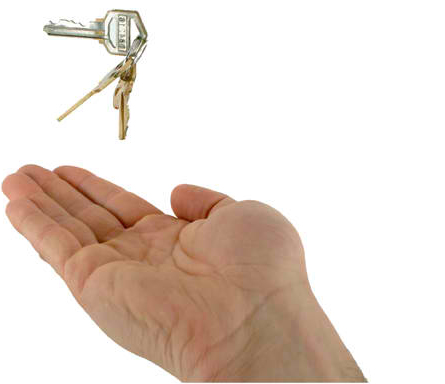 We like earning your business. We do that by delivering great results. We take the pressure off of you, and put it back on us. We don't lock our clients into the 6-12 month contracts other agencies use. We don't hesitate when looking at fixing client problems and are certain about our ability to solve them. We encourage an appropriate amount of time for our amazing results to materialize, and our bold promise is that you will receive stellar communication, detailed reporting, consistent progress, and ultimately a clean reputation on an accelerated timeline. Given the alternatives of year-long contracts and no performance incentives, we feel that our month-to-month approach is fair. We drive, but you hold the keys. Try us out, you won't regret it.
It takes a very long time to build positive reputation and image for a business. This can be easily ruined by a single negative post or feedback in no time by someone who is possibly a competitor. Review websites although promoted by search engines to help people identify good brands, products, and services are being severely misused. The reputation of several good companies is damaged by unscrupulous competitors through these review websites by posting false comments and feedbacks. Though the legal action is possible, it is a time-consuming and expensive process and meanwhile, you can lose a lot of business. If timely action is not taken, you could easily lose millions of dollars.
Brief OverView of the ORM Process -Improving Your First Page Results
The ideal way of redeeming your reputation would be to detect negative feedback, locate its source, contact them and request them to remove their feedback from the said forum. If this does not work, legal action would be the best course. This could, however, take longer while you can take alternate measures to get back into the White Hat SEO arena. Rather than fighting for your online rights and wait for your reputation to wither completely, opt for a pragmatic approach which is reputation management. By pushing down negative reviews in search result pages.
Charlotte Social 360 will make sure that visitors have maximum access to positive feedback with respect to your brand. As most visitors do not go beyond the third search page, there are few chances of their coming across negative reviews while searching. Improving the first page results with positive links of your products and services should be the first step. For this, we make use of reliable and popular platforms including but not limited to social networking sites, hub pages, community websites, and blog posts.
Two-Pronged Approach for Effective Reputation Management
As mentioned earlier, our first step is to wipe the first results page off all the negative remarks directed towards your brand. The next step would be to save your website from penalties and rip-off reports from featuring in top search results.
Removing Negative Search Results
Charlotte Social 360, through our reputation management service endeavors, to remove all kinds of unfavorable results pertaining to your products, services, brand name and website from the first page by displacing them with positive links and neutral content. Our comprehensive reputation management service includes the following:
Sister Sites:
We create micro-sites or sister sites targeting specific keywords or theme of your main website. These sites will be promoted to complement the first page results about your business and websites.
Social Media Exposure:
If you do not have enough social media exposure, we will create it. We will build new profiles on popular social networking platforms such as Facebook and Myspace and gear up with aggressive reputation management tactics to improve your rankings and brand image.
Online Business Profiling:
Blogging is an integral part of profile building. We will manage your blog with freshly fed content to support your online reputation. An active and well-managed blog is an asset for a company's brand.
Blog-Sites:
Wikipedia without a doubt ranks number one for most search results. Many people are misled into believing that private content posted on Wikipedia can be ranked. Even if this were possible, defamers can attack and ruin your reputation quite easily. Rather than depending on Wikipedia, you can build your own wiki site in which you will be the sole authority that decides who posts on your wiki site.